Lower Prices and Higher BV on Pure Gold Bulk Packs in Europe!
May 31, 2023

Get ready for incredible savings and increased BV with Kannaway's improved Pure Gold 5+2 Bulk Packs in Europe! We are thrilled to announce new and improved pricing, offering up to 20% off the regular price and boosting the BV ratio up to 86% (compared to $USD). This is a game-changer!

Here's a closer look at the improved pricing and BV now available: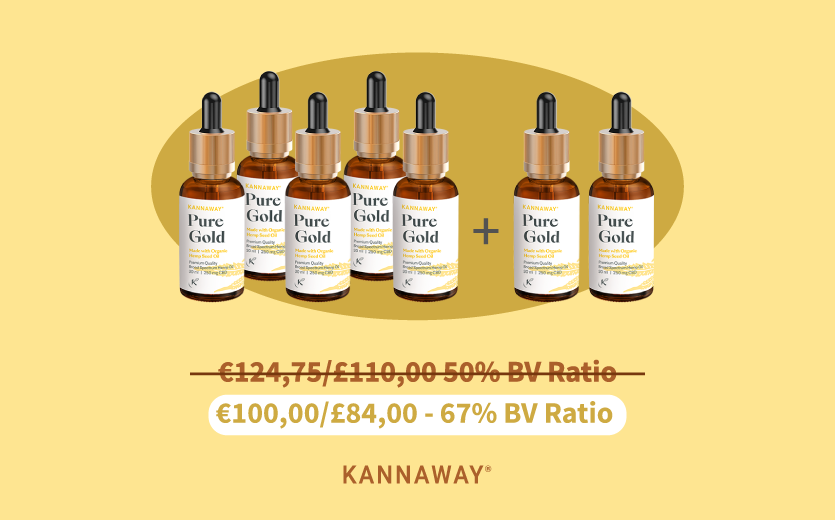 Pure Gold 250 mg 5+2 Bulk Pack
20% Off + 67% BV Ratio
€100,00/£84,00 - 75 BV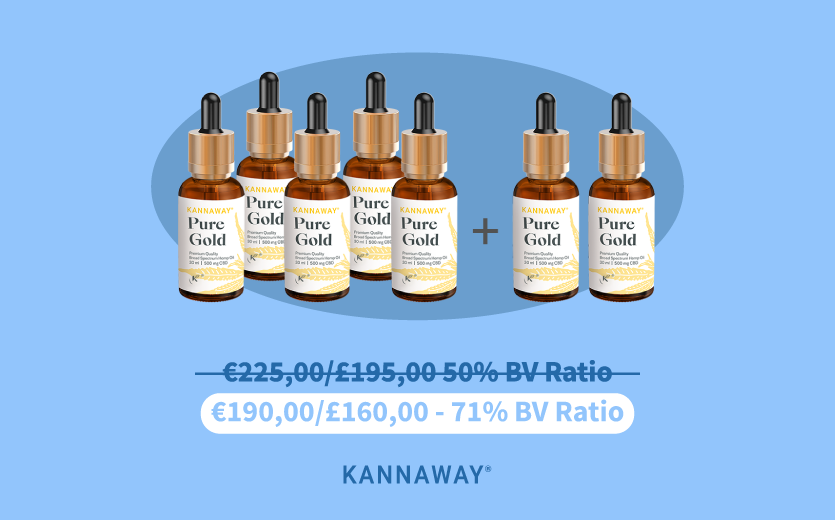 Pure Gold 500 mg 5+2 Bulk Pack
15% Off + 71% BV Ratio
€190,00/£160,00 - 150 BV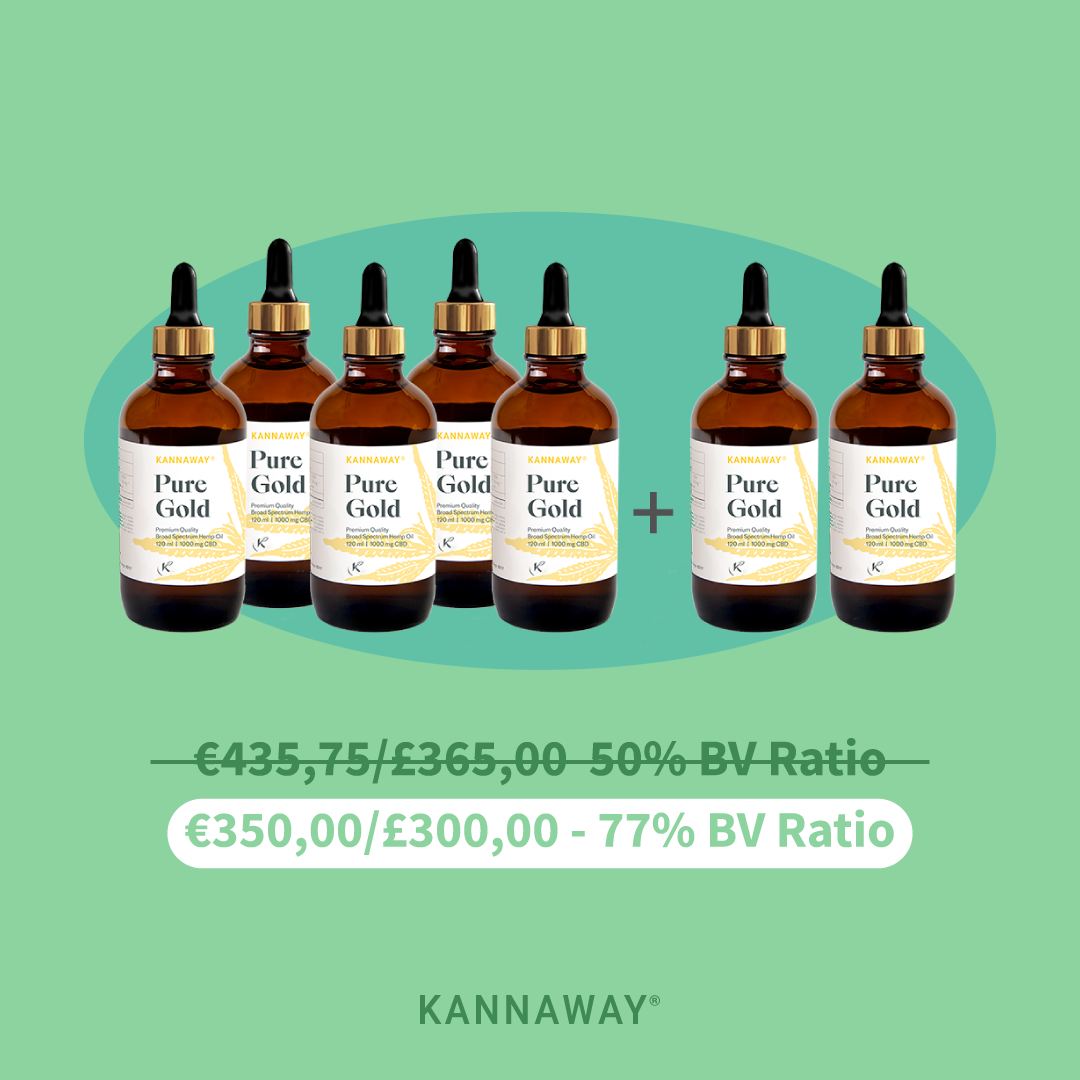 Pure Gold 1000 mg 5+2 Bulk Pack
19% Off + 77% BV Ratio
€350,00/£300,00 - 300 BV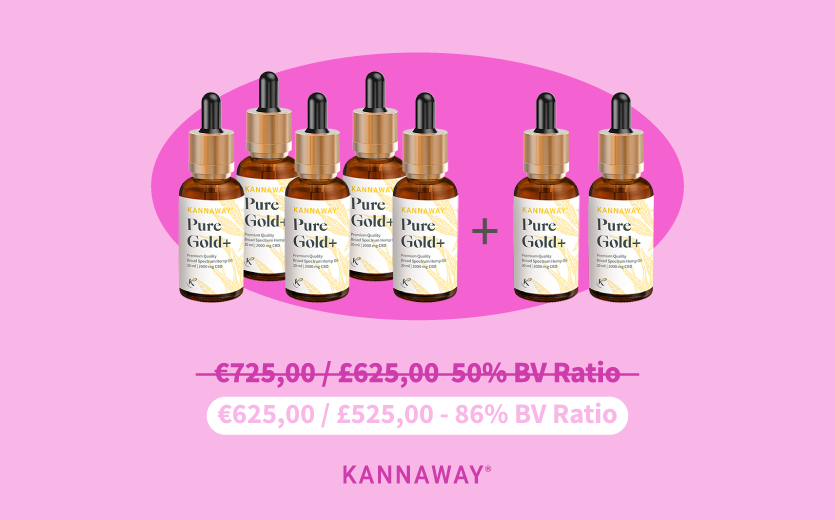 Pure Gold 2000 mg 5+2 Bulk Pack
14% Off + 86% BV Ratio
€625,00/£525,00 - 600 BV



Don't miss out on this amazing opportunity! To take advantage of these improved deals, simply log into your account, visit the shop, and select the BULK PACKS category. Act now and stock up on our Pure Gold 5+2 Bulk Packs while supplies last. Your success starts here!